Welcome to Onnis Food Experience
---
Like a puzzle, Onnis Food Experience is the result of the combination of multiple pieces: tradition, innovation, luxury and elegance, all combined with quality and a deep knowledge and choice of raw materials, the real basis of our work. Our focus is not only on being chefs but also on understanding the true needs of the customer and transforming a simple meal into something magical and unique. What is a personal chef?A Personal Chef, or "home cook", is a professional who makes himself available directly at your home.
---
Giorgia Onnis
The combination of study and passion forms the basis of my work, based on the search for a method of preparing primary materials, trying to modify them as little as possible so that they finally reach the customer's table for a real taste experience. Since my thought is directed towards the care in the choice of the ingredient, which must come from quality raw materials, it cannot but lead me to create a first-rate finished dish. Thanks to the work experience and advanced training I have gained, I have been able to build up a wealth of knowledge in the restaurant field, which today allows me to convey, through my ideas, the essence of who I am.
Michael Lucia
My career began as an assistant chef in a prestigious restaurant in Venaria Reale (Turin), the Dolce Stil Novo (1 Michelin star) and continued with the Piccolo Lago Restaurant (2 Michelin stars) on Lake Orta, arriving at the role of Sous Chef at the Barbatoni restaurant in Turin, and finally taking on the role of head chef at D&G pâtisserie in Padua. My extreme attention to detail and the attention I dedicate to the customer allow me to satisfy even the most original requests. I like to define myself as a chef with an Italian heart but a French soul".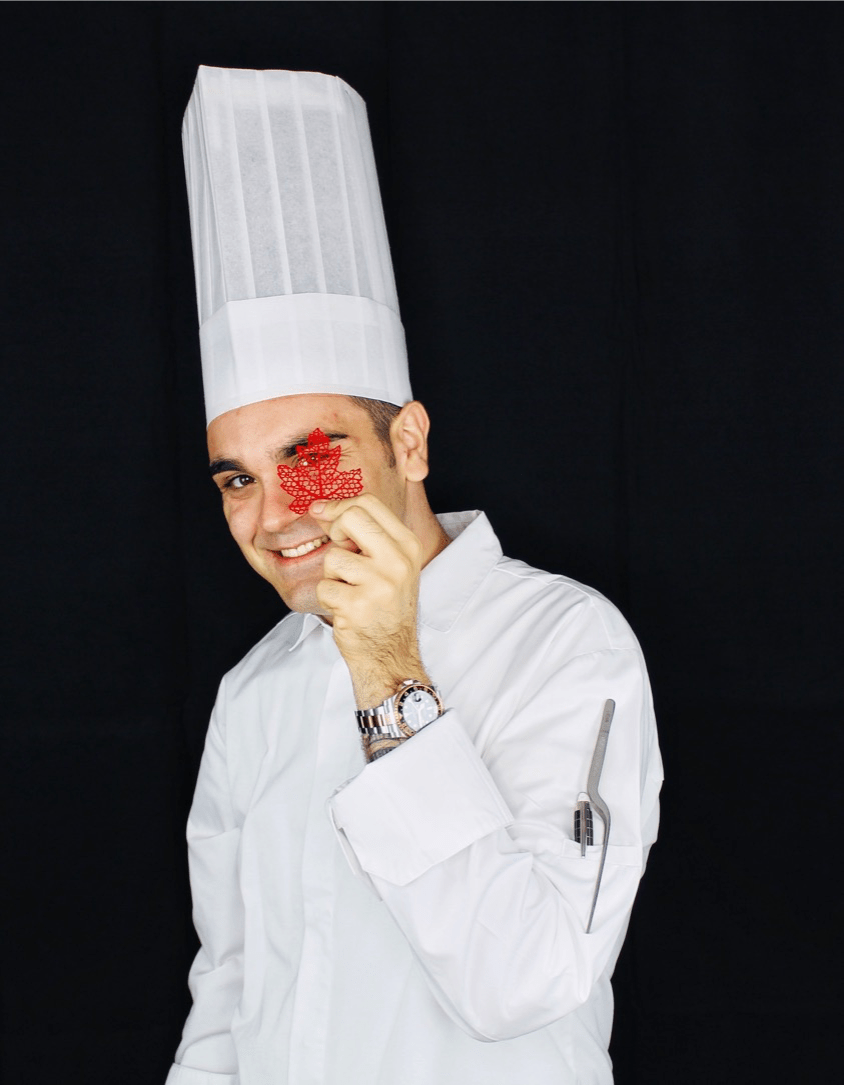 ---
Our menù:
Discover the dishes we have in reserve for you
---
What better way to feel comfortable in your own home? All that's left for you to do is to enjoy your guests in complete comfort, without any worries! Timeless dishes and new flavours. Enter the world of Onnis food experience.
---
Our product selection
Take a taste tour, discover the products we use for our specialities
Our selections
---
Our work is based on the choice of top-quality ingredients to create well-structured dishes, suitable for every palate. This is why it is essential for us to publicise the supply chain of the products we use. Our selection includes top brands and top quality products.
Send us a message
---
We are ready to satisfy your greatest culinary fantasy!
---
Giorgia & Michael
+39 340 460 0672
+33 (0) 749 966214